Prairie Cycling Development was created to offer organized cycling programs to aspiring cyclists in the Saskatoon area and elsewhere in Saskatchewan.  Our programs and events are developed from the framework provided by Cycling Canada's Long Term Athlete Development model.  We believe they can help athletes achieve their personal cycling goals, whether it be to have fun riding their bike the local roads and trails, or going all the way to the top of the professional peloton. 
Offer organized cycling training and racing programs in-line with Cycling Canada's Long Term Athlete Development model

Organize and/or promote Regional and Provincial level events

Create support programming to bridge athletes from competition stages to sport for life stage
From Grassroots to the Podium

Clear pathways for developing cyclists

Regional, Provincial and National events

Modern cycling infrastructure and facilities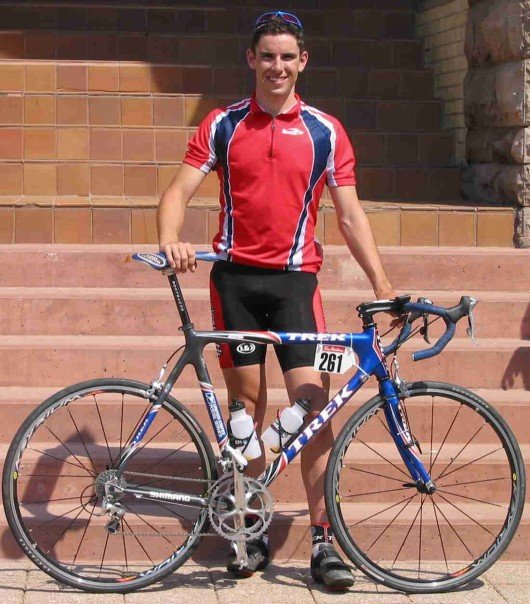 I began cycling as an athlete in 1998, made the jump to competing at the national level in 2001, and continued until retiring from competition in 2007.  After a number of years mainly focused on completing multiple university degrees, a professional designation and entering the workforce, I started to get back involved with organized cycling again in 2015. 
In 2018 I decided to upgrade my NCCP coaching and make a new commitment to the sport of cycling.  Through the Saskatchewan Cycling Association, I assisted with coaching some Performance Cycling Program athletes in the Saskatoon area, and I assisted a team at the Tour de l'Abitibi in July which included two riders from Saskatchewan. 
My focus now is on giving the next generation of aspiring cyclists the opportunity to achieve their goals.  My focus is on the olympic disciplines of Mountain and Road biking.  I believe in building programs from the ground up; starting with the basics and steadily progression up to the athlete's goals. 
Athlete driven, coach lead

Deliver programs which will motivate athletes

Design programs in line with Cycling Canada LTAD model

Program are scaled to match athlete's current development level and goals

Adapt training methods to available technology and resources of athletes

Conduct training in safe environments

Flexible training plans, one size does not fit all!