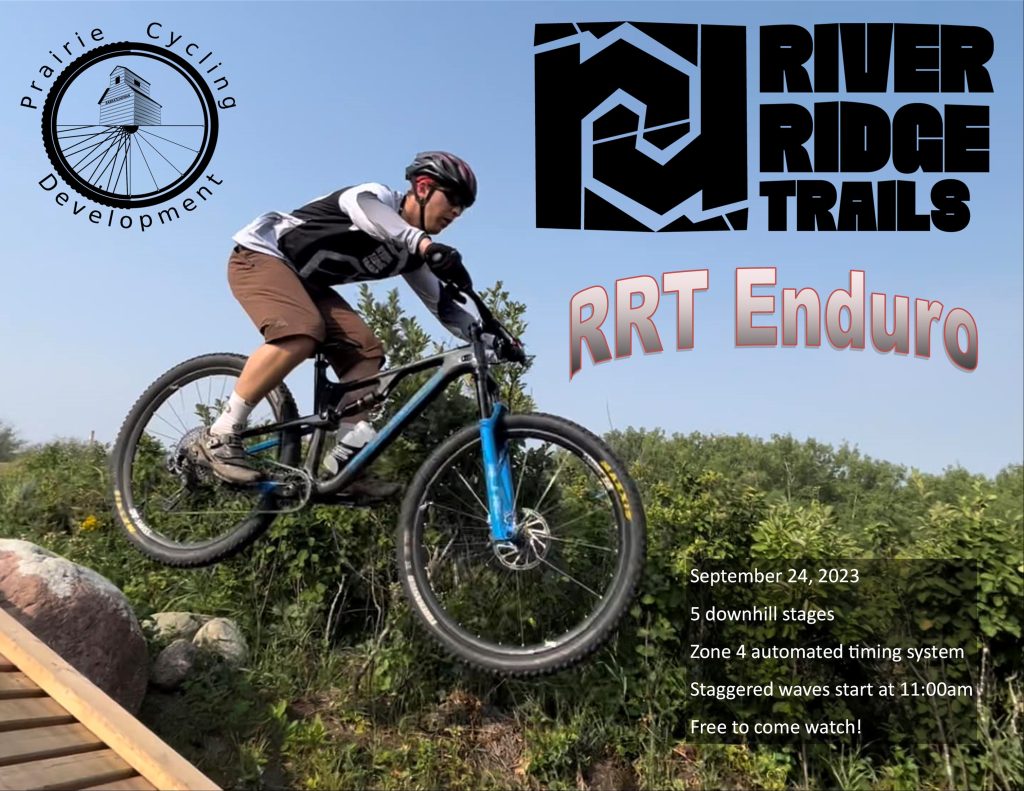 Let's Go Racing!
Enduro racing in the prairies? You Betcha!
PCDI is please to be hosting the first Enduro race at River Ridge Trails. We have laid out a great little course for everyone to go out and have fun on.
All timed stages are predominately downhill, and the stages are a good mix of technical and flow trails. several stages will have optional A and B lines for those evaluating the risk/reward they are willing to take.
Categories are Open Men, Open Women, and U16 youth. 
Race Schedule:
Saturday, September 23,
Course marked by 5pm (except for some taping)
Sunday, September 24th
7-9am – Final Course Markings, timing setup
9-10:15am – Rider Sign-on and timing chip pickup
10:30am – Rider Meeting
11am – First group starts, each group leaves at 10 minute intervals
2pm – Projected all riders finished
Awards and prizes will be done 30 minutes after all riders are finished. 
For a preview of the course, please visit https://www.trailforks.com/route/2023-rrt-enduro-course/ and check the "ride through" videos linked to each trail.
Additional videos of the site can be found on the River Ridge Trails Youtube channel, https://www.youtube.com/@riverridgetrails and please consider liking and/or subscribing to the channel to see everything happening at the site.
Net proceeds from this event are in support of the ongoing development and maintenance of the River Ridge Trails park. If you would like to donate to the park, please visit https://riverridgetrails.ca/ and scroll down to the "Ways to Donate" section.
Please click the registration button below for race registration and fees.

All racers must register in advance through the Zone 4 registration system in the links provided.  Upon arrival at the site, please find the registration table near the buildings to sign you waiver and collect your timing chip.  YOU MUST RETURN YOUR TIMING CHIP TO THE RACE ORGANIZERS AFTER YOU COMPLETE THE EVENT!  There are no club or other memberships required for this event
All registration closes at midnight on September 22nd!
NO CASH REGISTRATION on site!!!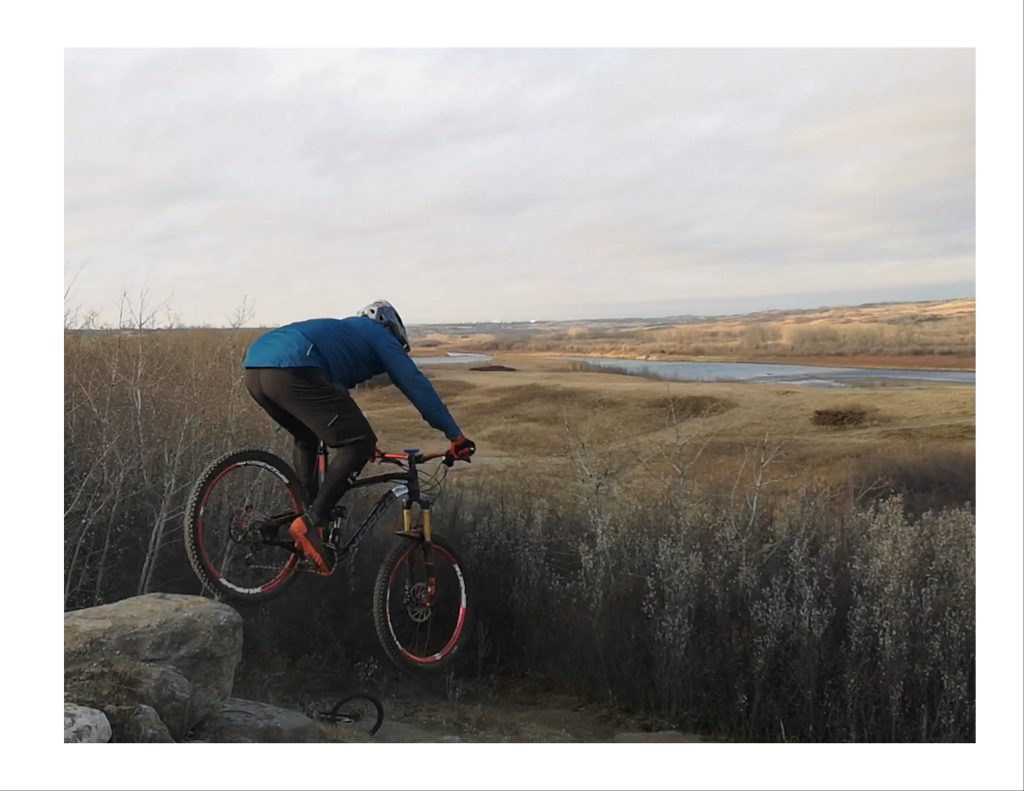 Please come prepared with proper water and food
The course may cross walking paths.
Please arrive on time, people arriving late may miss their start
Results will be available as soon as possible after the race, and will be available via Zone 4's live timing system too.
There is an outhouse near the middle of the park which will be open, but otherwise there are no facilities at the site, please plan accordingly!
Participants are asked to monitor themselves for illness and check temperatures before attending. If you are sick, please stay home!
There will be prizes for the top finisher in each category and all other prized will be via random draws
We highly recommend pre-riding the course before race day to familiarize yourself with the terrain
Always ride within your ability, and if not comfortable with a section, please walk or run your bike